La Tapisserie a Pornichet , St Nazaire: 29 Avril au Mai 6
Tous les Volontiers ... aux Armes!

Here's the poster as now appearing in Pornichet St Nazaire, telling that the Tapestry will be there on display from Sunday April 29th until Sunday May 6th.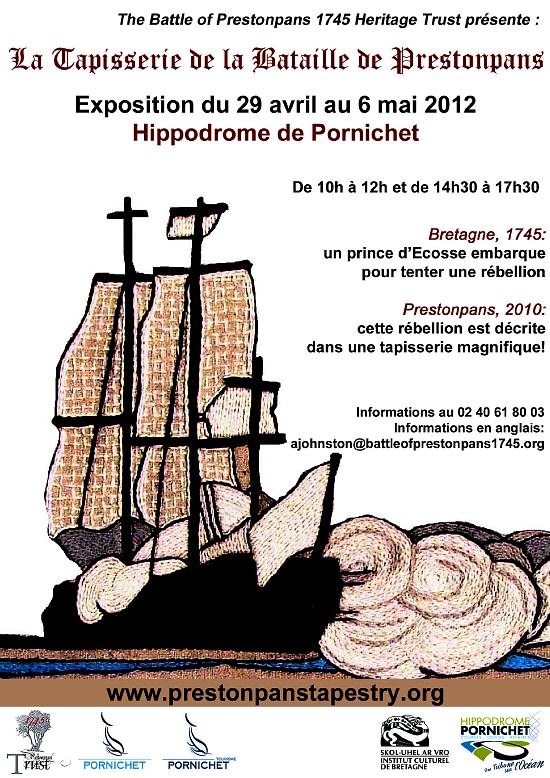 VOLUNTEERS NEEDED! You need to travel in the Trust's minibus to France and to share in the exhibition. You are urged to be in touch with ajohnston@battleofprestonpans1745.org as soon as possible.

Transport Prestonpans/ Pornichet [no overnight accommodation/ through the Channel Tunnel/ great stops en route!] is complimentary as is accommodation in Pornichet but meals are at the volunteers expense.

The minibus will depart dawn on Friday 27th April arriving [hopefully!] at dawn Saturday in Pornichet. Exhibition's Mayoral Opening Sunday 29th ....

Volunteer working hours are modest! 9.30/ 12.15 and 14.15/ 17.45 daily. Actual opening hours a tad shorter of course ... Volunteers will need to entertain as they may be able, and speak French if they can - but that's not compulsory, so fear not.

Not to guild the lily too much, Pornichet is a magnificent seaside resort. Why the Prince ever sailed remains a mystery. At that time of year in 1745 it would have been idyllic ... but there. ... he wanted his father's throne back. Needs must. What he missed is seen below, but Les Volontiers de Pornicet wont!.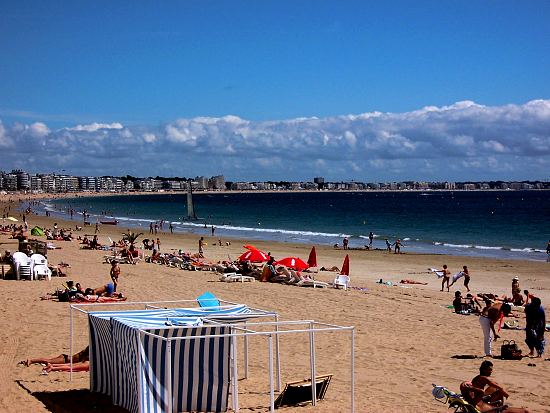 Scots have been there before in St Nazaire, landing in Operation Chariot to destroy the dry dock in WW2 and also coming ashore in 1915 in WW1 ...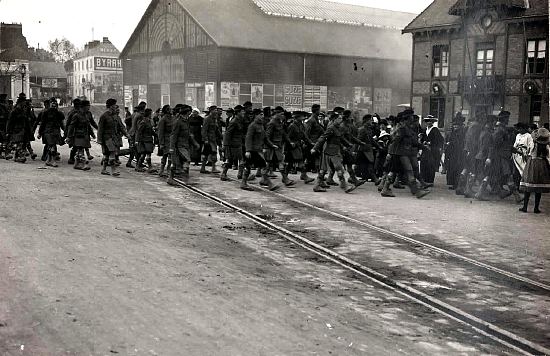 Published Date: March 3rd 2012