A BOLD VISION AT PRESTONGRANGE HERITAGE PARK
Time to Honour David Spence!

In the mid sixties of the last century, David Spence was Regional Manager for the National Coal Board hereabouts. He was determined to see Prestongrange become a Heritage Museum including Scotland's National Mining Museum. It was not to be as Newtongrange took on that latter mantle. But David Spence ensured that the water pumping Cornish Beam Engine, the brick-making 'continuous' Hoffmann Kiln and the iconic Miners' BathHouse were all saved.

Many a scheme has been proposed since Newtongrange's Victoria Colliery took on the Mining Museum role. But the Battle Trust is now absolutely convinced, on the basis of economic sustainability studies by RGA in Edinburgh, and the runaway success of the Prestonpans Tapestry, that they can make a major contribution to success, and that the whole Heritage Park can come alive.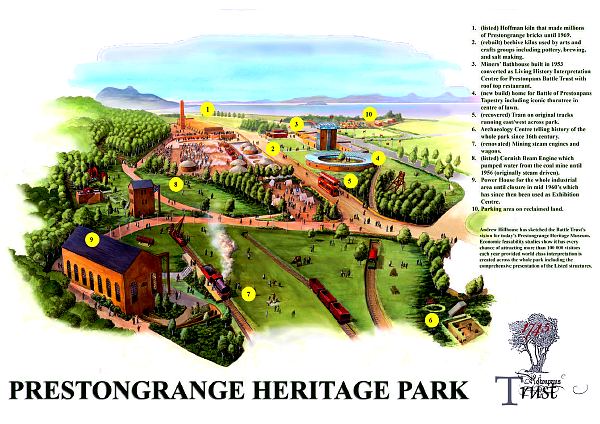 Key features proposed include building a rotunda to give the Tapestry a permament home. But more than that, the much admired steam engines must come back, and the trams on the surviving track, and the demolished beehive kilns can be reinstated for use by myriad craft and arts groups, not least Fowler's Brewery and the nascent Pottery teams.

The Battle Trust asked Andrew Hillhouse to picture what might be possible and his image is given above. The Trust is determined to take its campaign forward and Scotland's Cabinet Secretary for Culture, Fiona Hyslop MSP, is due to visit in April.

The Battle Trust itself has committed to raise £2 million towards its goal of interpreting Bonnie Prince Charlie's greatest victory in 1745 for educational and tourism purposes. Success will mean new jobs and a very significant boost to the local Pans economy.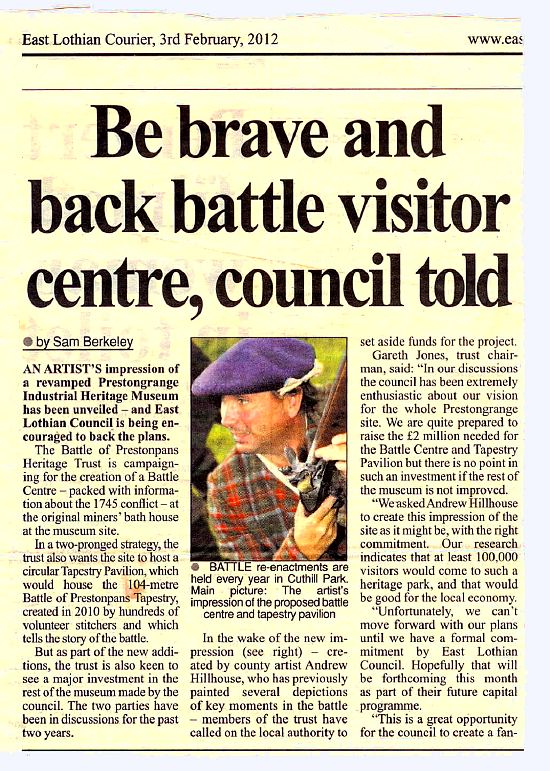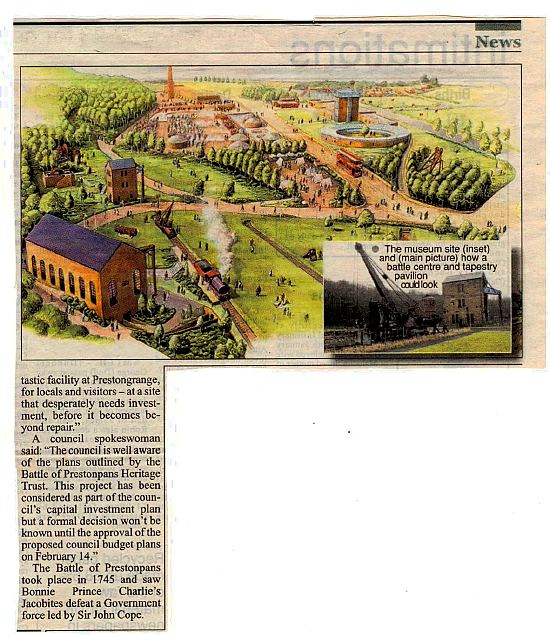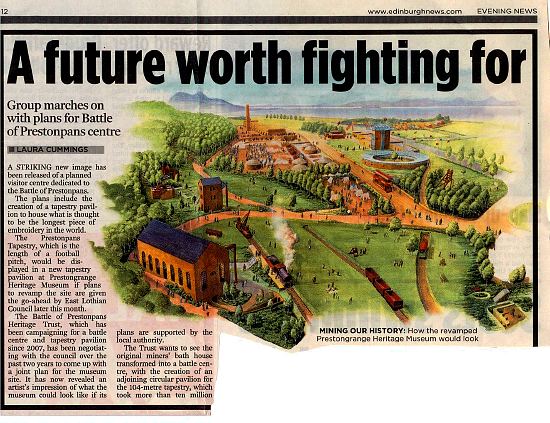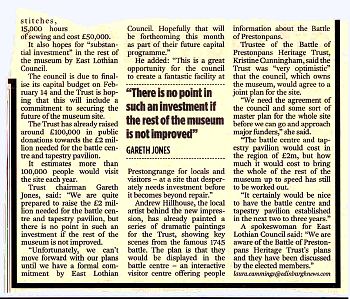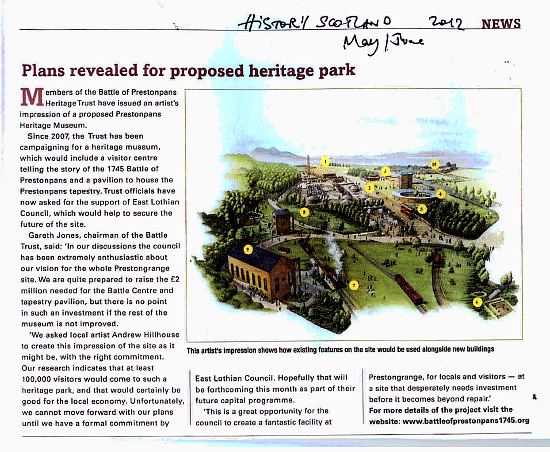 Published Date: February 2nd 2012