Burns for the Young - brilliant entertainment at The Gothenburg
Tim Porteus led an outstanding Sunday afternoon for youngsters!

Never too young to learn the beauty and significance of the works of Robert Burns! And at The Gothenburg on Sunday poets, storytellers, musicians and singers gathered at Tim Porteus' second Family Burns Storytellng Ceilidh.

Pictured below, Steve – playing Rabbie Burns – reads poetry to son Arron Aitchison as part of the event.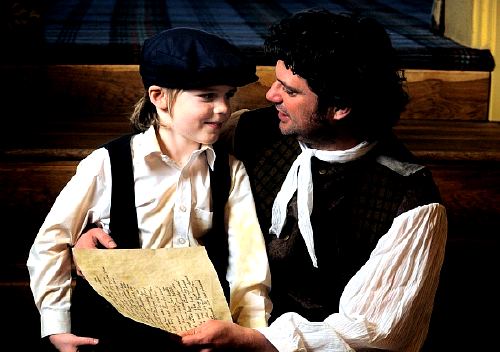 Haggis available all weeks!

Although some 100+ family members were at The Goth for the ceilidh on Sunday, the arts and crafts hub confirmed haggis will be available for the remainder of the season ....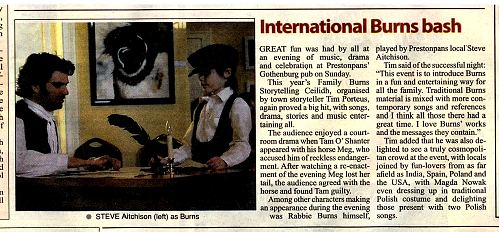 Published Date: January 23rd 2012