St Nazaire et La Belle Isle: The Prince departs from France - June/ July 1745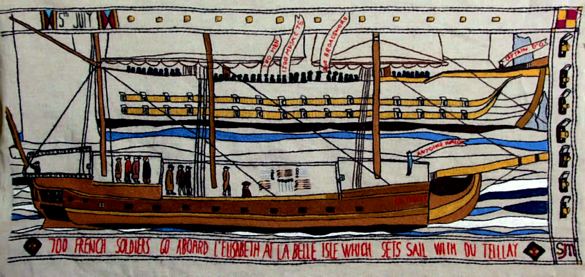 Tough job, but someone had to undertake the reconnaissance on La Belle Isle in Quiberon Bay

The lot fell on your webmaster to visit La Belle Isle during August this year, to see how the Prince might have idled away the four days he was forced to wait for L'Elisabeth to arrive with 700 French soldiers aboard and join du Teillay. The Prince had of course sailed earlier in disguise from St Nazaire to La Belle Isle. Once L'Elisabeth had arrived he set sail for Scotland.

Alas history tells us he might as well not have bothered since HMS Lion forced L'Elisabeth to return to port after a disastrous sea battle en route to Scotland. But at the time of course the Prince was not to know.

So how did he spend his time?

Certainly as he approached Le Palais on La Belle Isle he would have seen the Citadelle Vauban rising up as it still does to this day; although the Breton flag aboard our ship is an anachronism! [Not introduced till 1926.] And once ashore the Prince could see the splendour of its harbour - in starkest contrast with the Atlantic coastline to the NW of the island. Pictured as it was below on a beautiful day in stormy weather it would be an impossible haven for any ship.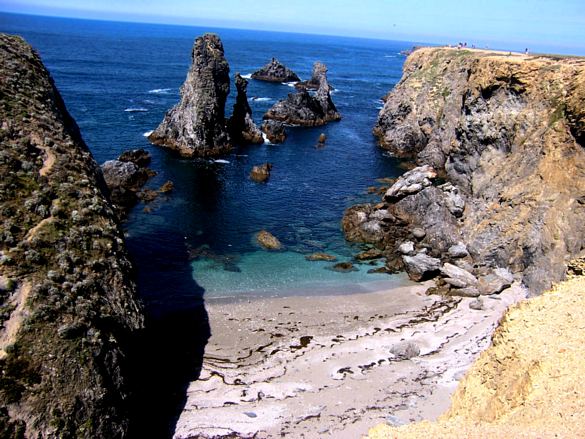 Enquiries are in hand to explore whether or not a short Exhibition can be offered at Le Palais on La Belle Isle, when the Tapestry will already be in Brittany.



Published Date: September 14th 2011