Edinburgh's 1745 Lord Provost Does his 'Best' but a Trial Awaits!
Prestonpans Tapestry to spend Summer @ St Mary's Cathedral ...

School visits in June/ July and a range of Fringe activities throughout August are the immediate future for the Tapestry as the very successful May/ June Exhibition in Kirkcaldy Museum and Art Gallery closes this weekend.

The poster the Cathedral has issued depicts a troubled Lord Provost in 1745 as the Highlanders approach Edinburgh in September. To fight or surrender? As events turned out, they 'managed' to leave a gate inadvertently unattended late at night so the Highlanders could walk in Netherbow Port! Not a shot was fired. The following year however the Lord Provost was put on trial for treason, although subsequently the jury found him innocent. The prosecution was conducted by the then Lord Advocate, William Grant - Baron of Prestoungrange!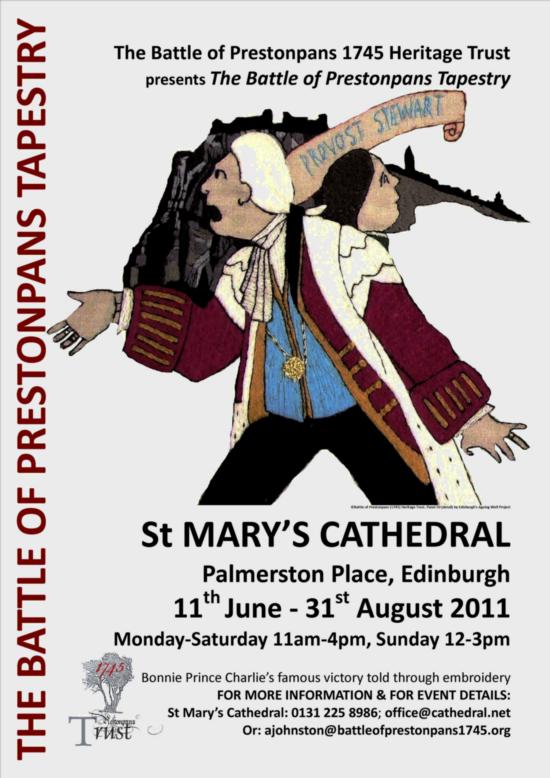 {The image above comes from Panel #50 stitched by a team from 'Edinburgh Ageing Well.]





Published Date: June 3rd 2011