Tapestry arrives in Fife - @ Kirkcaldy Museum throughout May
For ever on touring display ...

.... as has always been the Trustees intention. Until the Tapestry has a permanent home in The Pans, it's 'on tour'. During May/ June it's across the Forth in Fife - at Kirkcaldy Museum & Art Gallery from 7 May to 5 June.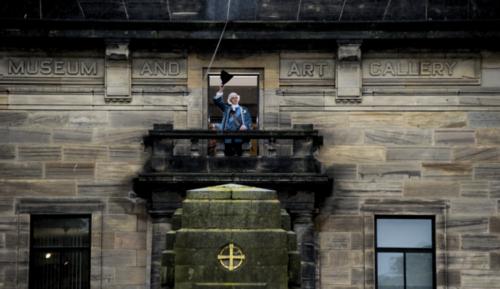 Five local Fife stitchers were involved in embroidering the tapestry which consists of one-metre panels each showing a different scene from the early part of Bonnie Prince Charlie's journey in 1745.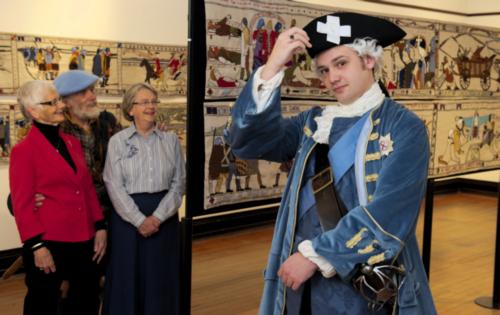 Among them were Thelma Greig and Aileen Buchanan from Kirkcaldy. Between them they sewed panel number 96, which shows the victorious Prince returning to Holyrood after the Battle of Prestonpans. Other Fife volunteers were Kate McDonald from Dalgety Bay who sewed panels 7 and 22, and Margaret Ewan and Margaret Caldwell from Burntisland who collaborated on panel 63.

"We really enjoyed working together on the Battle of Prestonpans Tapestry," said Aileen. "It was exciting to be part of such a big project and to meet so many other stitching enthusiasts from around the country. Our friends and families enjoyed watching the progress of the Tapestry and all began to feel a personal interest in it too. It's great to now have it on display here at Kirkcaldy Museum so they can all see it for themselves in its entirety."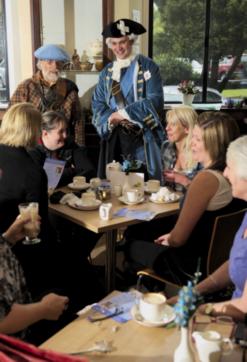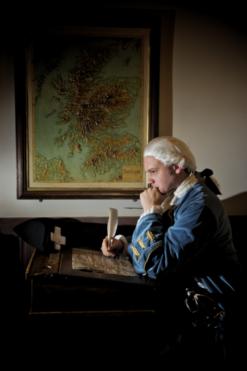 Thelma and a group of other Tapestry stitchers are also involved in a programme of tapestry events during the exhibition when they host a 'Meet the Stitchers' session on 18 May from 11am – 4pm.

Saturday 14 May when 'The Jacobites Come to Kirkcaldy' sees a Jacobite invasion of the Museum as Bonnie Prince Charlie and his Alan Breck Regiment conduct re-enactments, sword-fighting demonstrations, and children's events between 11am – 4.30pm. This occasion is part of the Festival of Museums programme and is supported by a Museums Galleries Scotland grant.

Fife Council's Interpretation Team Leader, Lesley Botten, said: "This is such a special project and one which brings together fine art, design and embroidery with one of the most famous events in Scottish history. The events programme offers three ways of engaging with the Tapestry – living history (14 May), skilled needlework (18 May) and the authentic story of the 1745 (1 June)."

A guided tour of the Tapestry by Battle Trust historian Arran Johnston is available on 1 June. Places should be booked through Kirkcaldy Museum & Art Gallery.

All the events are free to attend, but donations will be welcome towards the maintenance of the Tapestry and the Battle Trust's fund to build a permanent home for it in Prestonpans.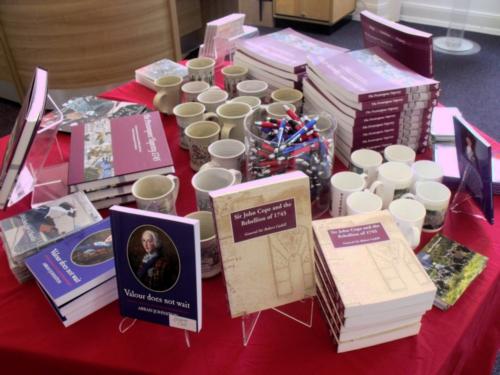 Published Date: May 10th 2011