James Fairgrieve's Exhibition at The Gothenburg
Preston Lodge Scholar Returns to Share His Excellent Works of Art

It must surely be said that what David Bellany is to Port Seton James Fairgrieve is to Prestonpans . Their style as artists could not be more dissimilar but they have both built formidable reputations across Europe. So it was a very particular delight that James agreed to hold an exhibition at The Prestoungrange Gothenburg from May 16th - 29th in the Thomas Nelson Suite. It meant many of his local friends and admirers could readily see a wide ranging collection.

Click on all images to enlarge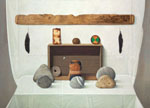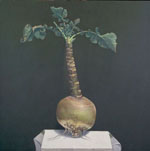 James is recognised as one of Scotland's leading painters. After leaving Preston Lodge he studied at the Edinburgh College of Art from 1962-1968, and then went on to teach painting and drawing there retiring in 1998. He was proud to become a Fellow of the Royal Scottish Academy in 2004, is a longtime member of the Royal Scottish Society of Painters in Watercolours and a past President of the Society of Scottish Artists. Birds, animals and the natural world all feature strongly in his pictures and have been widely shown in group and solo exhibitions north and south of the Border. He has earned many prestigous awards, some several times, throughout his career including the David Murray Landscape Award (RA), Gillies Award (RSW) and the Gillies Travel Award.

His work is held by many collections; the most notable include those of HRH The Prince Philip, Duke of Edinburgh, Ian Rankin, Edinburgh City Art Centre, The Scottish Arts Council and the Fleming Collection.

The photographs below show James Fairgrieve prior to the Private Viewing with Pat O'Brien Provost of East Lothian, and the excellent exhibition ambience provided by the Thomas Nelson Suite.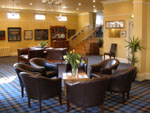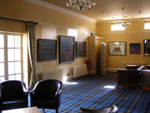 Published Date: May 16th 2005