'Final Tapestry Designs' released for first groups of embroiderers
Answering 'some' of the Questions ...

For many of the volunteer 'stitchers' on the Prestonpans Tapestry, it's been a frustrating wait. They'd volunteered and were keen to get started, but both the Trustees and artist Andrew Crummy insisted that 'sign offs' of design panels had to come first and that has taken time. So, a vociferous cadre of 'itchy stitchers' has emerged!

However ... everything eventually comes along for those who wait .. Andrew is hard at work ...and it's possible now to see some of Andrew Crummy's designs that are into final 'sign off'.




Just to be sure everyone knows what's what, the four pencil drawings are: [i] The Prince with Beatrix Jenkinson and her sister at Duddingston; [ii] the Highland Clans crossing the Roman Bridge in Musselburgh en route to Birslie Brae; [iii] the capture of Cope's baggage train at Cockenzie House; and [iv] the Prince at Pinkie House the night after the battle.

click to enlarge Andrew Crummy's illustrations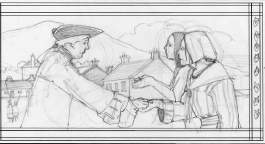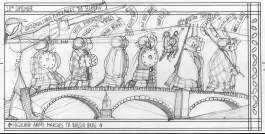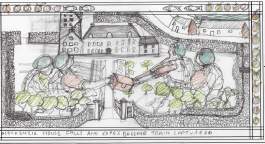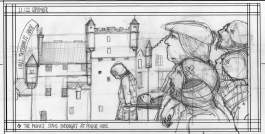 ... and finally, for now, a glimpse of Cope's frantic bread baking in Edinburgh before he headed for the Highlands on news of the Prince's landing at Eriskay and the artwork of the sea battle between L'Elisabeth and HMS Lion as the Prince was en route to France.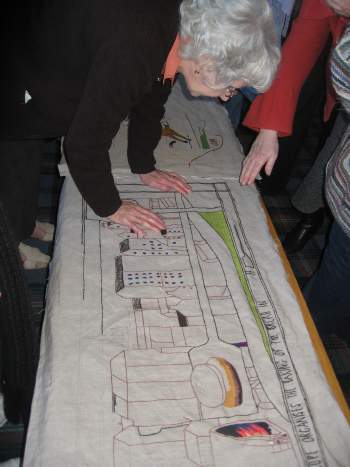 N.B. Andrew Crummy is releasing the panels to stitchers roughly in the order in which stitchers volunteered - but with distinct variations where sign off issues have made that inevitable.


Published Date: October 22nd 2009