Frank Tindall: The Man Who Built the BattleByng .. How and Why?
The Origins of the Pyramid .. and its tale .... so far ...

It's not difficult to see that sometime in the recent past, someone thought it a fine idea to leave pit waste materials behind as a monument, shaped as a pyramid. You can't miss it from the train or the A1.

Those who have ventured to its top will see that the former East Lothian 'District' Council placed there helful interpretation plates for the Battle of Prestonpans in 1745. In fact the BattleBing, as it has lately been dubbed, offers a brilliant vantage point for the entire sequence of that battle.

Since its foundation in 2006, the Battle Trust has added a flag pole too which flies HRH Prince Charles Edward's Battle Flag of the '45. He is seen here at the 2008 re-enactments.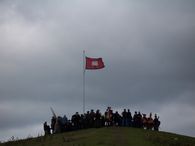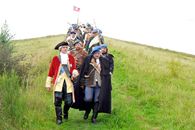 The full story of how the bing came to be built is told by its progenitor, the late Frank Tindall [1919-1998], in his memoirs Confessions of a County Planning Officer, 1997 - pp 209-212 are abstracted below.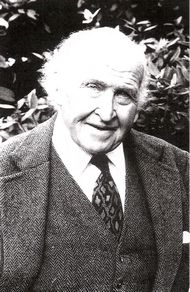 The text is well worth printing out and reading, as are the proposed details of the Sports Complex and road works, and the panoramic view of the 250th Commemoration in 1995.
One would like to think Frank would have been delighted to learn of the significant developments in hand today both for further Sports facilities and the Battle Trust's work.

click to enlarge the text and images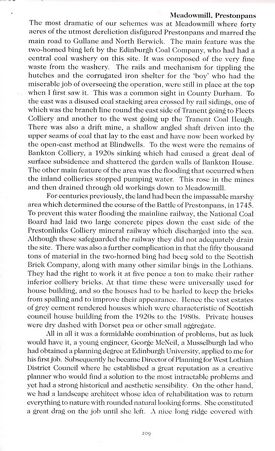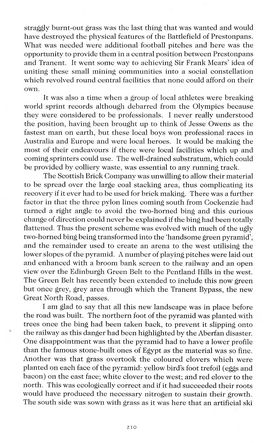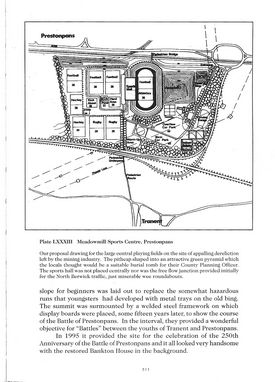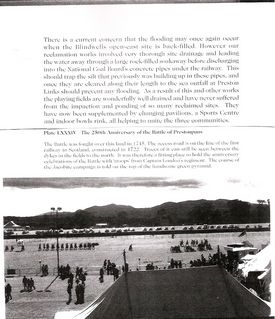 Published Date: April 3rd 2009