Grafton's Jacarandas Hold Their 70th Tree-Art Festival
Are Flowering Trees Art? Grafton Knows the Answer

Since 1934 Grafton New South Wales has held its unique Jacaranda Festival across the last and first weekends of October and November respectively. And the germ of the idea was first created by seed merchant Henry Volkers who worked under contract to the City in the late 19th Century from 1879 to beautify all its parks. He became fascinated by the Brazilian Jacaranda and persuaded the City to plant a major avenue of the mauve variety of these trees in 1907/ 1908 on Pound Street which can still be seen today .. along with myriad other town streets as well.[The tree also comes with white and blue flowers but is not to be confused with the similar yellow flowering mexican fern - all to be seen at the City's Park Arboretum.]

Click on all images to enlarge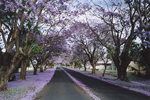 Grafton, named after New South Wales Governor Fitzroy's grandfather His Grace The Duke of Grafton, one time Prime Minister of Great Britain, began life as 'The Settlement' for enthusiastic fellers of the areas red cedar trees. To replant in jacaranda what was taken away as 'red gold' may perhaps seem ironic but the contemporary outcome is simply breathtaking, magnificent. As a 'managed' artform flowering trees have a majesty that many individuals with pen or brush will surely envy.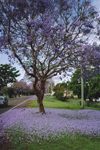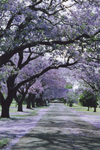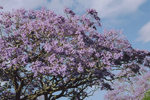 Scottish Heritage Lives On and More

Grafton stands on the mighty Clarence River and down at its estuary is the town of Maclean - the Scottish Town in Australia, with its annual Highland Gathering. Not surprisingly dancing competitions form a significant part of the festival too.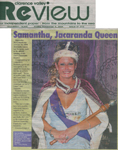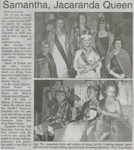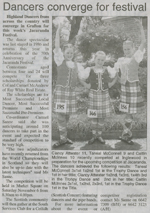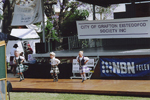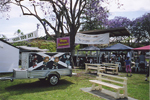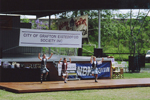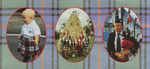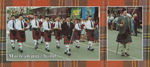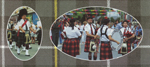 The town also arranges a Garden Competition and a host of other activities.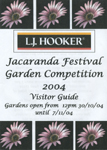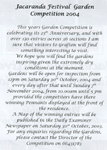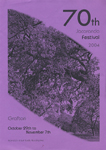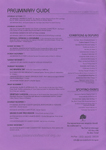 Published Date: November 8th 2004