Envisioning Our Interiors with haleysharpedesign
Imagine ....a new place in The Pans that you and half Edinburgh wants to visit again and again

Not easy. That's why the Trustees of the Battle Trust have gone to one of the top Curator-Design Teams in the world at haleysharpedesign to seek their advice!

The Trustees are determined the new Centre in The Pans will not be a 'museum' of history. It is conceived as a forum for Living History, building on the Hope and Ambition created by Victory at Prestonpans in 1745.

Whilst the story of the stunning Victory achieved by Prince Charles Edward's Highlanders over the redcoat army led by General Sir John Cope will of course be told , it will truly be the occasion for the celebration of the Hopes and Ambitions of each and every visitor that hears and sees it retold.

Setting the Brief

Well, without imagining the visitor's experience it's impossible to set a brief. So the whole process has to be iterative. What we think we know is that at the top of the Battle Bing today we wish to create a phantasmagoria by holograhic projection so we call all see and hear the battle take place, virtually, superimposed on today's horizons to south, to east and north..... And as a fascinating sub-text, what is today's reality? How have we travelled since 1745 to become The Pans of today?

Below the virtual reality of 1745 atop the Battle Bing, at ground level, we expect to see Living History activities exploring the exhilaration coming from Victory and the meaning and energy release of creating Hope and Ambition for every individual who visits with us.

So, as they say, when you come in the front entrance, what do you perceive, feel, want to do? And what will it be that brings you back again and again for your own esteem and for the enjoyment of your own family, friends and colleagues. And that Waggonway? What was that like in 1745 as it ran across the field of battle? How can that live again?

The search is on!

It begins with doodles and vectors and the like .... All suggestions welcomed from our myriad Supporters across the globe.

click on doodles and vectors to enlarge!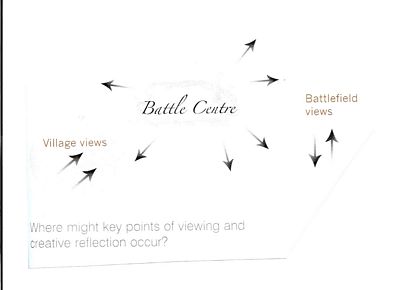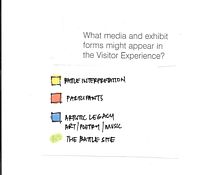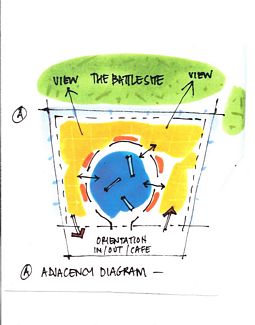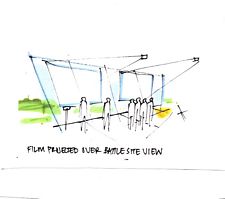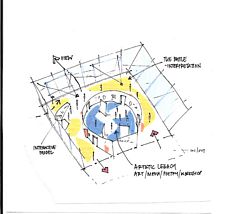 Published Date: March 10th 2008