Raising the Clans in August 1745: Kinlockmoidart to Glenfinnan
Tapestry Designers Create Additional Panels to Tell the Story of the Prince's Journey to Prestonpans in 1745

Prince Charles Edward's residence at Borrodale House is best known for his letter writing to Clan Chiefs calling on them to join him at Glenfinnan on August 19th when his standard was to be raised. Most notably he wrote to and, after a face to face meeting at Borrodale, convinced Cameron of Lochiel to join him.

However, on August 11th the Prince crossed the Sound of Arisaig by boat to Glenuig then again from Caolas to Kinlochmoidart House. It was here in Moidart that his original followers from La Doutelle became known as the Seven Men of Moidart, even though the reel John MacIntyre [Donald MacDoanld of Kinlochmoidart's piper] created added an eighth simply to make up the numbers. It was the same John MacKintyre who had composed My King Has Landed in Moidart.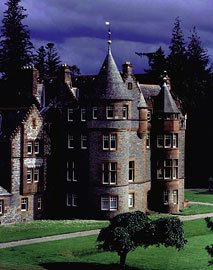 During the Trust's Symposium at Borrodale House in September 2009 the trustees visited Kinlochmoidart House - as rebuilt for a second time in 1884 following its wanton destruction after Culloden. The present owner's great grandfather insisted that the magnificent baronial style building demonstrated a continuing commitment to the Jacobite cause. Nino Stewart, present owner, and other residents gladly agreed to assist in creating their own tapestry panel. The further opportunity was taken to see the seven trees commemoarting the Seven Men of Moidart, although they have suffered storm damage in recent years.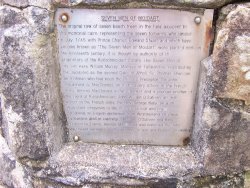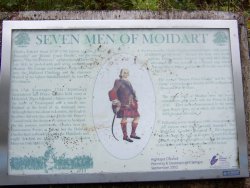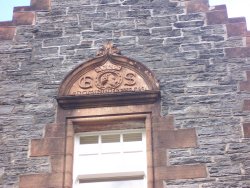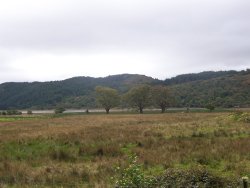 Whilst staying at Kinlochmoidart House in August 1745 the Prince was joined by John Murray of Broughton who offered advice on which further Chiefs to approach for support. It was also at this time that Clanranald ensured the Prince's safety by providing a bodyguard of some 50 clansmen.

The Prince's Journey from Dalilea Pier via Glenaladale to Glenfinnan

On August 18th the Prince accompanied by Broughton, his Seven Men and his Clanranald bodyguard resolved to make their way in three galley boats along Loch Shiel. First they proceeded on foot to Dalilea Pier and the Prince sheltered at Dalilea House, the home of one of Scotland's greatest Gaelic poets, Alasdair MacMaighsteir Alasdair, Bard of Clanranald. The huge oak tree still standing alongside the house was planted by him to commemorate the occasion. Alasdair was quickly to become Tyrtaeus to the Highland Army and tutor in Scottish Gaelic to the Prince.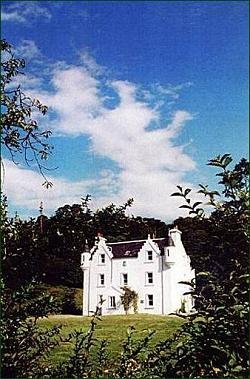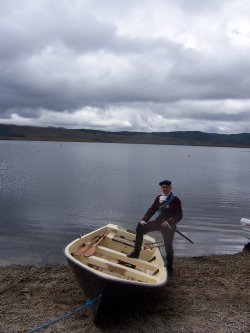 The Symposium's members were able to witness the Prince [aka Arran Johnston] go aboard a small boat at Dalilea Pier and visited the house where the Tyrtaeus once lived.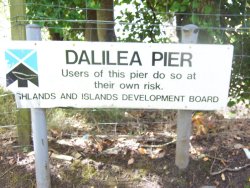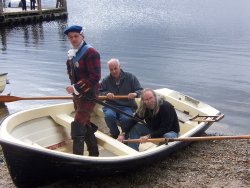 En route to Glenfinnan with the three galley boats, the Prince stayed overnight August 18th/ 19th at Glenaladale House on the western edge of Loch Shiel - not to be confused with today's hotel at Glenfinnan of the same name. In the late 18th century there was to be an extensive settlement on Canada's Prince Edward Island by Glenaladale clansfolk and Flora MacDonald briefly lived there after the American Revolution - but the island was not then so named after Bonnie Prince Charlie. Its present name came from HRH Duke of Kent, Queen Victoria's father.





Published Date: October 1st 2009