Picnic in The Park .. Cuthill that is!
Cuthill Goes from Strength to Strength ... be there if you can this Saturday .. TOMORROW

Details are here in the East Lothian News cutting ...
it's happening from 11am to 3pm are we're all invited.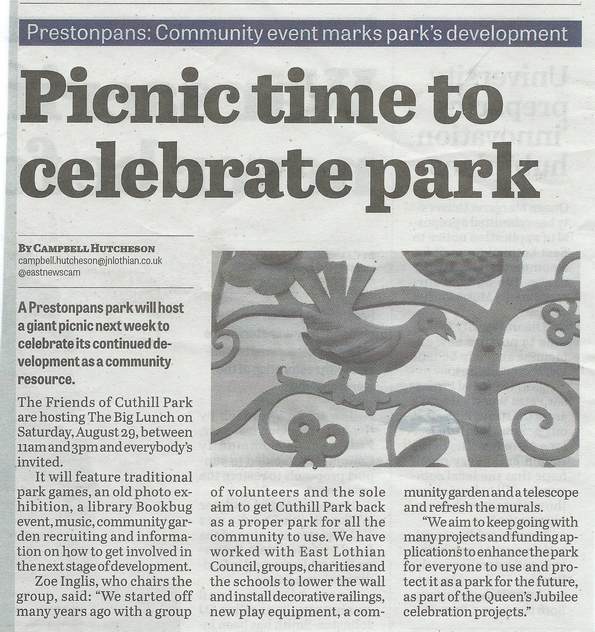 ... and Yes, there was an Official Opening with Cllr. Willie Innes and Champion Boxer Josh Taylor to make the most of it all!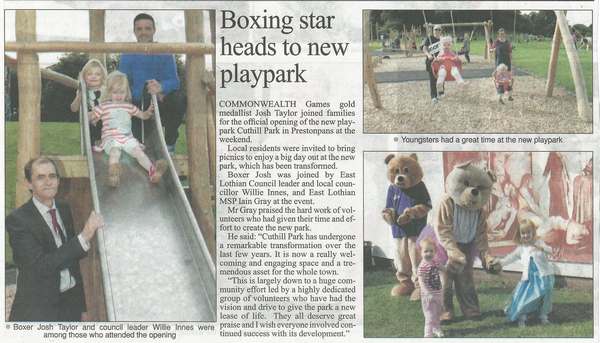 Published Date: August 21st 2015